Building your new home may seem a bit overwhelming at first. The reason being is there are so many stages between deciding to build a new home and actually getting your keys handed to you.
We believe in making this process as stress-free and fun as possible. It's actually our philosophy at NuVista Homes. So to help you understand exactly what happens during each stage, we created this free guide for you: Unlocking The Door To Your NuVista Home.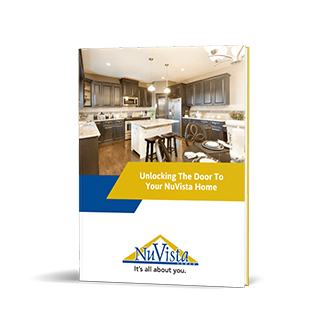 Inside you'll discover:
tips for reviewing your contract (helping you eliminate any misunderstandings)
how to get a brand new home without the design decisions or long wait (be in your newly built home immediately or within three months)
the surprising benefits of the different home types (duplexes, townhomes, attached homes, and detached homes)
what a Grade Slip is (it's important to you)
and more...
Naturally you're excited about the possibilities of your new home. We're eager to make it a great adventure for you.